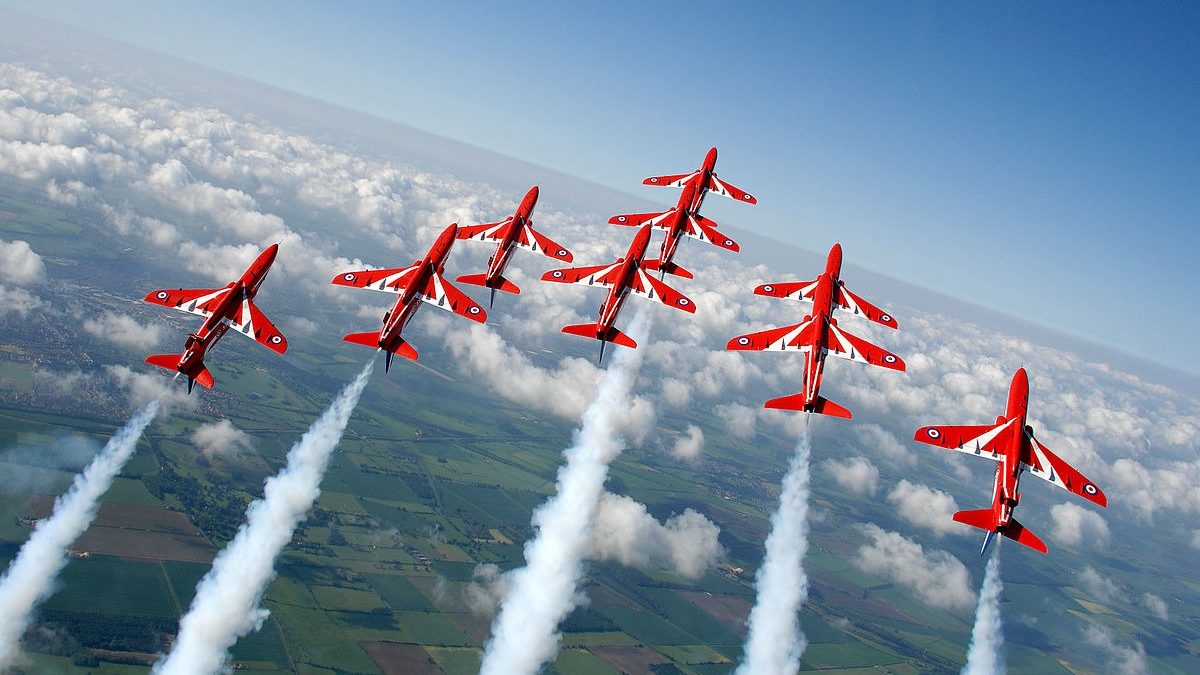 Royal Air Force
(including the former Royal Flying Corps)
Question: What is the name of the RAF's formation-flying display team?

Answer:  The Red Arrows Although they are always known as the Red Arrows their official name is the Royal Air Force Aerobatic Team 

Question: Who was instrumental in establishing the Royal Air Force and is sometimes referred to as the Father of the Royal Air Force?

Answer:  Lord (Hugh) Trenchard 

Question: By what name is the RAF's 617 Squadron better known?

Question: During the Falklands War, what type of aircraft did the RAF bring back into service just to bomb the airport runway at Stanley?

Answer:  The Vulcan Bomber Sometimes this bomber is referred to a V-Bomber. During the late 1950's and the 1960's the RAF's Bomber Command had three planes in operation which were all called V Bombers in what was known as the V-Force – they were the Vulcan, the Valiant and the Victor 

Question: From which two institutions was the Royal Air Force formed in 1918?

Answer:  The Army's Royal Flying Corps (RFC) and the Navy's Royal Naval Air Service (RNAS) 

Question:The Vulcan Bomber of the 1950s and 60s and the Lancaster Bomber of the Second World War were both built by the same company.  What was the name of that company?

Question: Which Commonwealth Country started a fund during the Second World War called Bombers for Britain which spread to other colonies and dominions?