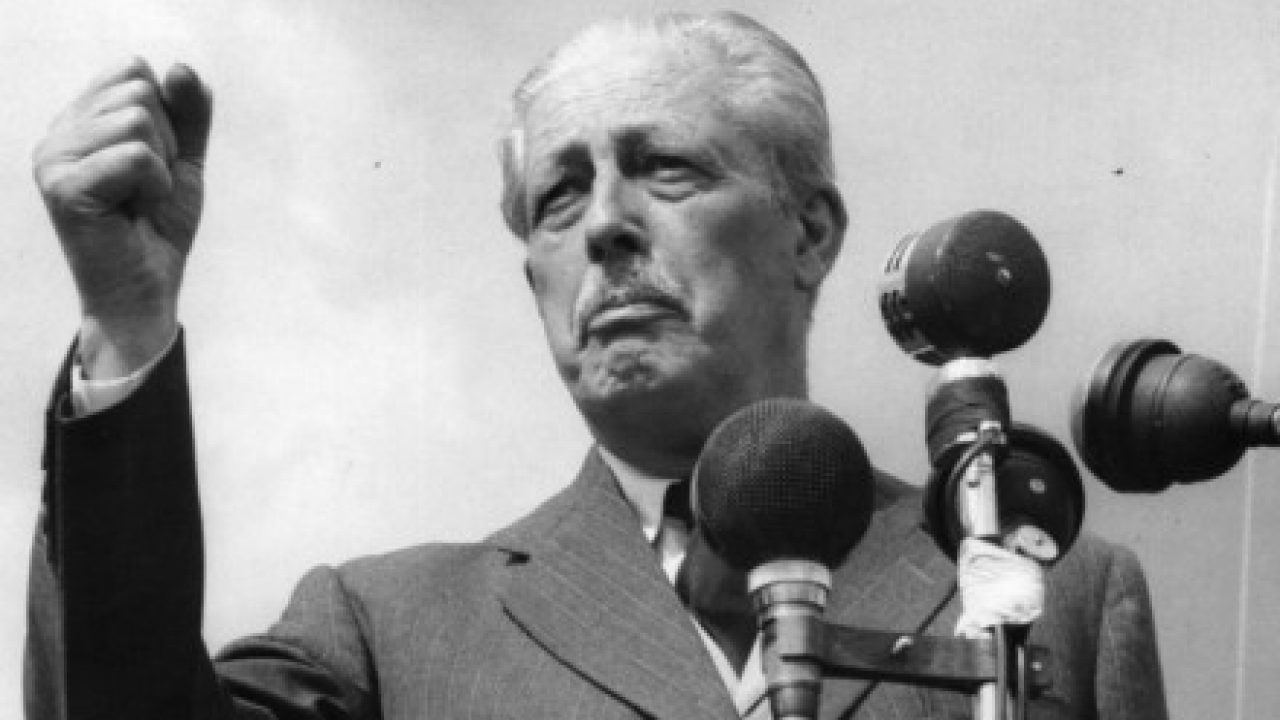 Harold Macmillan
Prime Minister 1957 – 1963
Harold Macmillan served in the Grenadier Guards during the First World War and was wounded three times, severely at the Battle of the Somme. Recuperating, he had to learn to walk again and suffered pain and partial immobility for life. After the war he entered Parliament for Stockton-on-Tees, speaking out against high unemployment and appeasement in the 1930s. During the Second World War he became Churchill's political representative in the Mediterranean before becoming Foreign Secretary and Chancellor of the Exchequer under Churchill's successor Sir Anthony Eden. Following the Suez Crisis, he succeeded Eden as Prime Minister.

Question: By what nickname was Harold Macmillan known when Prime Minister?

Answer: Supermac This came from a 1958 cartoon entitled Supermac which depicted him.

Question: Which British Prime Minister said, Let us be frank about it: most of our people have never had it so good?

Answer: Harold Macmillan This was in a speech in 1957 during the post-war boom and after war-time rationing had finally ended.

Question: What was Harold Macmillan's constituency from 1924 to 1945?

Answer: Stockton-on-Tees  Remarkably for a Conservative politician, he remained MP there for so long as this was a northern industrial constituency.

Question: Who was the last British Prime Minister (i) to be born during the Victorian era, (ii) to serve in the First World War, (iii) to wear a moustache when in office, and (iv) to receive an hereditary peerage?

Question: What scandal effectively ended Harold Macmillan's Premiership?

Answer: The Profumo Affair  

Question: Who as Chancellor of the Exchequer introduced Premium Bonds?

Question: Harold Macmillan as Prime Minister enjoyed a close working relationship with US President JF Kennedy.  How were they socially related?

Answer: They were related by marriage through the Cavendish (Duke of Devonshire) family. Macmillan had married, Dorothy the sister of the Duke of Devonshire; Kennedy's sister married Dorothy's nephew.