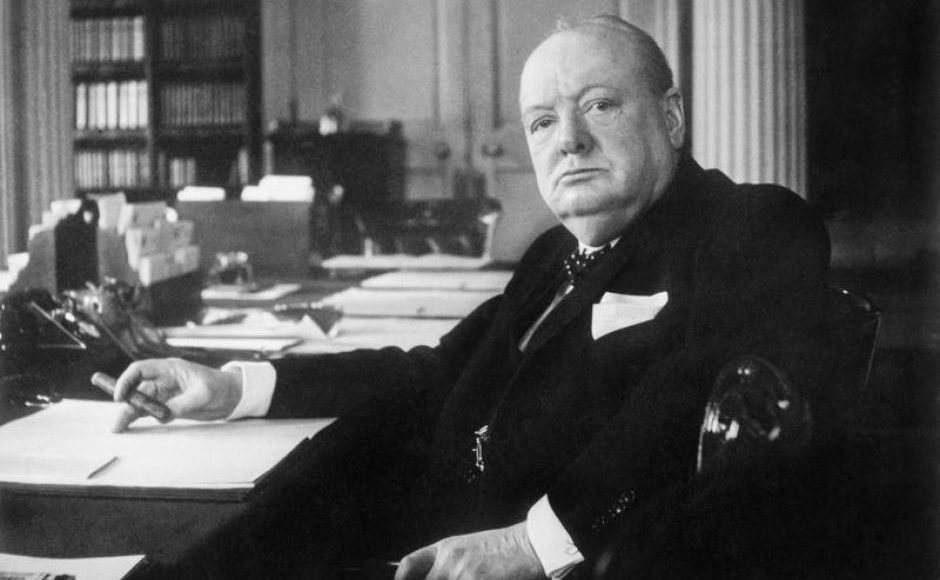 The Famous Wartime Speeches of Winston Churchill
Listen to the key Passages of his Famous Wartime Speeches

Choking in his Own Blood upon the Ground – 28th May 1940
Over a fortnight after becoming Prime Minister, with the evacuation of Dunkirk in progress, politicians were still debating whether Britain should continued in the war of make terms with Germany as proposed by the Foreign Secretary, Lord Halifax.. At a Cabinet meeting on the 28th May, Churchill decides it is time to make the decision and delivers arguably his most forthright speech of which there is no audio recording.  His words were written down afterwards by Hugh Dalton, a newly appointed member of the government. Of all Churchills speeches, this is probably the most dramatic and the most powerful:
"I have thought carefully in these last days whether it was part of my duty to consider entering into negotiations with That Man [Hitler]. But it was idle to think that, if we tried to make peace now, we should get better terms than if we fought it out. The Germans would demand our – that would be called disarmament – our naval bases, and much else. We should become a slave state, though a British Government which would be Hitler's puppet would be set up – under Mosley or some such person. And where should we be at the end of all that?
On the other side we have immense reserves and advantages. And I am convinced that every one of you would rise up and tear me down from my place if I were for one moment to contemplate parley or surrender.
If this long island story of ours is to end at last, let it end only when each one of us lies choking in his own blood upon the ground."