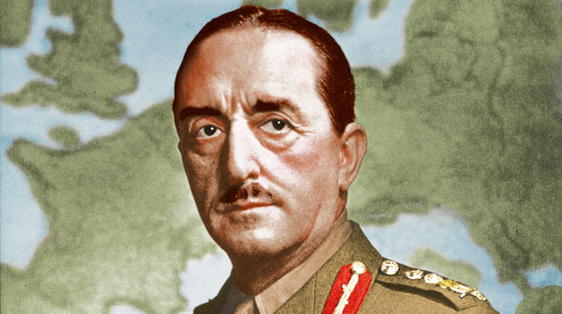 Field Marshall Alan Brooke, Viscount Alanbrooke
Alan Brooke (who was to become Viscount Alanbrooke) was the stand-out British Commander during the Battle of France.  Afterwards he was put in commanded of the UK's defence during the Battle of Britain period before being put in charge of the Army and the Joint Chiefs of Staff Committee for the remainder of the War. As such he became Winston Churchill's military right-hand-man and he devised the strategy for winning the War to which Churchill persuaded the Americans to agree.  Fundamentally, he was the most significant Western Commander in the defeat of Germany in the Second World War who kept a daily diary that was published by the Historian Arthur Bryant after the war in two books entitled The Turn of the Tide  and The Triumph in the West. His Diaries are seen as the most authoritative published literature about the war because they are a source of information that was written at the time.

Question: What did Alan Brooke command in the British Expeditionary Force 1939-40?

Answer: II Corps The British Expeditionary Force consisted of three Corps, Alan Brooke commanded No. 2 Corps.

Question: Britain's three most successful Generals of World War II – Alan Brooke, Harold Alexander & Bernard Montgomery – all had ancestry from the same part of the United Kingdom. What was that region of the UK?

Answer: Northern Ireland They were all descended from long-established Northern Ireland families.