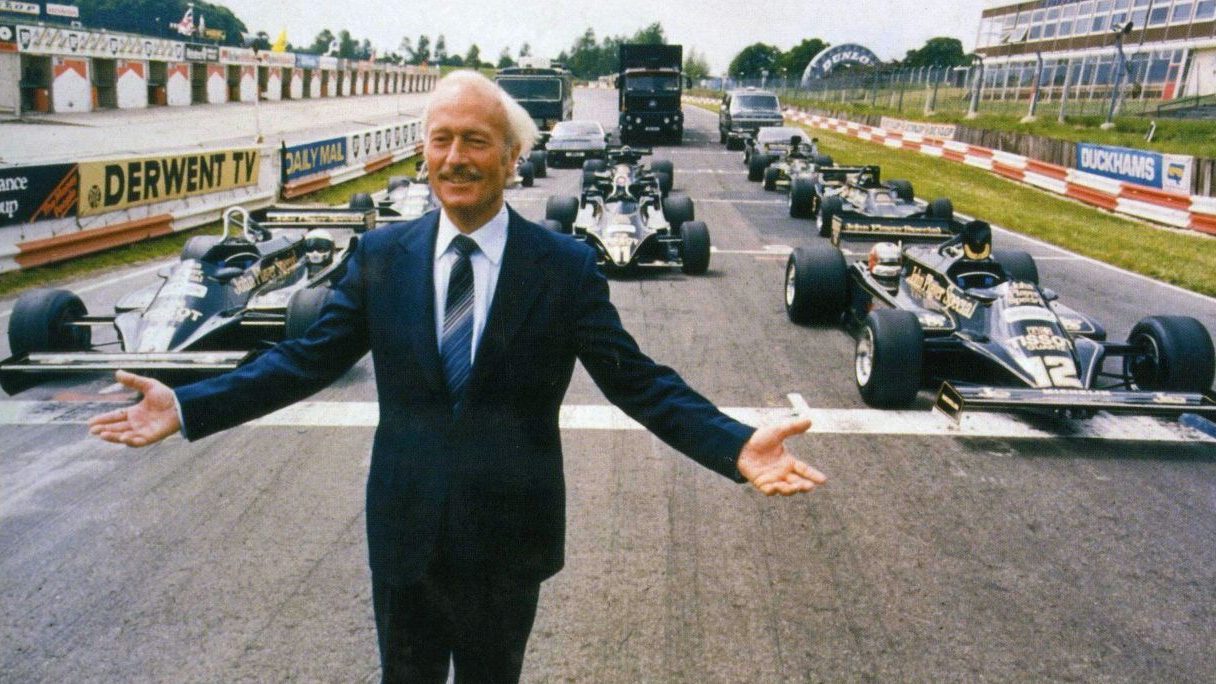 Colin Chapman design philosophy focused on cars with light weight and good handling.  By focusing on weight reduction, Chapman enjoyed huge success with his Team Lotus in the 1960s and 1970s. As he once said, "Adding power makes you faster on the straights; subtracting weight makes you faster everywhere." 

Under his direction between 1962 and 1978, Team Lotus won seven Formula One Constructors' titles, six Drivers' Championships with Jim Clark (twice), Graham Hill, Jochen Rindt, Emerson Fittipaldi and Mario Andretti, and the Indianapolis 500 in the United States. 

Colin Chapman's innovations included suspension struts, stressed monocoques, sidepods, wings, ground effect aerodynamics and active suspension.

He also introduced major advertising and sponsorship into motor racing; transforming Formula One from a largely amateur sport into a multi-million pound hi-tech business. In 1966 he persuaded the Ford Motor Company to sponsor Cosworth's DFV race engine (the most successful F1 engine ever in terms of number of wins). Later he introduced car sponsorship typified by his John Player Special branded cars of the early 1970s.